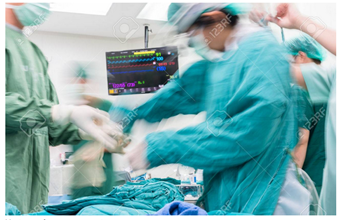 The decision to have weight loss surgery is a big one – why would you trust anyone but the best? Canadians have always had great confidence in the quality of health care available here at home.  It is your interest to do your research and know where quality care has been proven to be available. You should be cautious when it comes to medical tourism.  You may be able to get surgery at a discount but there is a reason why the procedure you are interested in is so much less expensive than at home. Some clinics may not use the best quality devices and instruments or may cut corners to reduce costs.
Two recent stories in the media illustrate the possible negative outcomes people experienced using out of county clinics for their bariatric procedures. Four people from Arizona have filed a class-action lawsuit against three doctors in Mexico and the companies in the US who arranged their weight loss surgeries in Tijuana, when the results became dangerous or in some cases life threatening.
According to the President of the American Society of Metabolic and Bariatric Surgery, Dr Samer Mattar, some patients who've gone out of country have suffered serious consequences, "they are attracted there because of deep discounts, unfortunately some of them come back with complications that we have to take care of."
Six days after surgery and back in the US, one patient wound up in emergency, where doctors found she had a leak in her gastric sleeve and a life-threatening infection. Another's spleen was cut during her operation, and her stomach left open by the surgeon. Two other patients who had their gastric band procedures done in Mexico were referred by their Mexican surgeon to a specific US aftercare clinic, only to have their bands overfilled by the technician there.
Research is widely available on the internet today – read carefully to learn all you can about your choices. Make sure that the surgeon and clinic you choose has a proven track record, and has been accredited by a reputable third-party organization. The Surgical Review Corporation is an internationally recognized healthcare leader performing thousands of site inspections throughout the world since 2003, committed to advancing the safety, efficacy and efficiency of surgical care worldwide.  SmartShape™ is the first and only private Canadian facility accredited as a Center of Excellence in Metabolic and Bariatric Surgery (CoEMBS) by the Surgical Review Corporation.
If you'd like to learn more about the complete accredited programs and professional level of support – before, during and after a procedure – offered at SmartShape, speak with one of our Program Advisors today at (888) 278-7952 or connect through our website at https://www.smartshape.ca/connect-today/