SmartShape Weight Loss Centre
1599 Hurontario St, #302
Mississauga, ON L5G 4S1
Phone: (888) 278-7952
Monday–Friday: 9 a.m.–5 p.m.

Financing Options
How much is your health worth? Surgical weight loss may seem expensive, but it's a life-changing procedure that will transform how you look and feel. And with lifelong benefits—including a longer, healthier life—the cost per year becomes minimal. Plus, at SmartShape Weight Loss Centre, our gastric sleeve, mini gastric bypass, and LAP-BAND® weight loss surgery procedures in Ontario, Canada, include comprehensive, customized lifestyle support through our 5-Year AfterCare Success Program. You'll be supported by our medical experts at every step of your weight loss journey.
Stop spending money on traditional diets and the invisible costs of being overweight, like plus-sized clothing, prescription medications, and weight-related health issues. SmartShape weight loss surgery in Toronto, Ontario or Laval, Québec, is a one-time investment in the rest of your life and the last weight loss solution you'll ever need. It works and you're worth it.
Request your free consultation at SmartShape today. We serve people from Ontario, Alberta, Québec, British Columbia, the Atlantic Provinces (Newfoundland, New Brunswick, Prince Edward Island, and Nova Scotia), throughout Canada, and outside the country.
"I know that getting this surgery is the best thing I've ever done for myself."

Tanya, SmartShape gastric sleeve patient
Financing Made Easier
Choose one of our trusted financial services partners that specialize in financing medical procedures for Canadians, and get started today.
Medicard®
Medicard has specialized in financing medical procedures since 1996 and has been a trusted partner for SmartShape Weight Loss Centre's bariatric procedures for Canadians since 2008. Apply online to get started on your weight loss journey.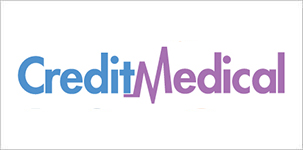 Credit Medical
Credit Medical Corporation was formed in 2001 to be Canada's principal lending institution for elective medical care. They provide innovative financial services that allow clients and practitioners the freedom to focus on the treatment, not the payment.

Beautifi
Beautifi is a technology enabled provider of monthly payment plans for Canadians. Beautifi offers flexible financing options to suit your needs with a focus on customer service. There is no impact to your credit score when applying, no money down required, and no pre-payment penalties for early repayment.
Patient Financing
SmartShape works with industry-leading lenders to provide convenient and affordable payment plans for our weight loss surgical procedures. Financing plans with zero percent down are available from your choice of lenders. Our financing applications are easy to complete and it takes only minutes to find out if you're approved.
Common Insurance and Government Programs
If you have a private health care plan, we suggest you speak directly with your insurance provider to find out if you have insurance coverage for weight loss procedures. We would be happy to provide any information your insurance company may need.
Federal Medical Tax Credits
Federal tax credits are available for medically necessary procedures. You should be eligible to submit your bariatric surgery cost as a medical expense on your income tax return. To learn more about what is available, please visit the Canada Revenue Agency website or speak with your financial advisor or accountant.
Registered Health Spending Account
The RHSA is a government-approved program that permits small business owners, self-employed, and incorporated individuals to use pre-tax dollars from their company to fund healthcare costs. This can provide a substantial reduction in the after-tax cost of the procedure. For more information or to speak with a client service representative for the RHSA program, please contact:
Please note, that SmartShape Weight Loss Centre is not directly involved in coordinating your RHSA account. The details provided above are for informational purposes only.