Obesity has become a global health crisis, affecting millions of people worldwide. At SmartShape™ Weight Loss Centre, our world-class surgeons perform gastric sleeve surgery for women and men seeking a transformative option that results in a healthier and happier life.
What Is Gastric Sleeve Surgery?
Gastric sleeve surgery is a bariatric procedure designed to help individuals with severe obesity achieve significant and lasting weight loss. It involves the removal of a portion of the stomach to create a smaller, sleeve-shaped stomach pouch. This reduction in stomach size helps you lose weight in 2 ways:
Smaller portions satisfy your hunger: When you eat, the small sleeve or pouch of the stomach that's left behind fills with each bite of food, signaling to the brain that you are full. Because the stomach is smaller, your brain thinks you have eaten more food than you have.
You're not as hungry between meals: The surgery removes the main part of the stomach that produces a hunger hormone called ghrelin, helping you to go longer between meals.
Candidates for gastric sleeve surgery must be at least 18 with a body mass index of 35 or more (or 30 or higher with weight-related comorbidities). It's also essential that you're committed to making changes to your eating and lifestyle habits.
Before and After: The Power of Transformation
To truly grasp the impact of gastric sleeve surgery, let's look at some before and after photos of individuals who have undergone this life-altering procedure. These real-life stories demonstrate the profound changes that can occur in appearance, overall health, and quality of life.
Katie's Journey
Katie's story is a familiar one. After graduating from university with a bachelor of design in fashion, she had 3 children and focused on raising them and "forgot to take care of myself." She didn't exercise as much as she used to and started gaining weight. When she came to SmartShape for a gastric sleeve procedure, she weighed 263 pounds. The surgery helped her lose 120 pounds, and she dropped from a size 24 to a size 6. More than that, she regained her love of fashion and works out regularly.
"I am so grateful for being able to have the vertical sleeve surgery, and I've used it as a tool to help transform my body into one I can be proud of. I am stronger and healthier than I've been in years, and it's helped me feel in control of my appetite and how to approach eating in a positive manner."
Sara's Transformation
Sara's lifelong struggle with weight dated back to being the "chubby girl" in school and continued through to adulthood as she tried dieting and exercise but couldn't maintain her weight loss. Her yo-yoing weight fluctuations resulted in worrying about her health. At 26, she had high blood pressure, elevated cholesterol, and polycystic ovary syndrome (PCOS ).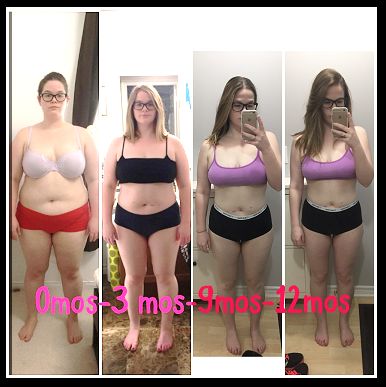 After researching different types of bariatric surgery, Sara opted for the gastric sleeve procedure because she believed it involved more prolonged weight loss and a lower risk of nutritional deficits. A family member referred her to SmartShape after Sara decided against waiting for an OHIP-funded procedure.
"My experience with SmartShape was excellent! I feel happy every day that I made this decision."
Leana's Inspiring Story
Since being diagnosed with PCOS as a teenager, Leana struggled to maintain a healthy weight. Her weight gain didn't only affect her health; it hurt her self-esteem. Like many others, she dieted and exercised regularly but couldn't lose weight. She discovered gastric sleeve surgery when researching how other people dealt with PCOS and found another woman who succeeded in losing weight after the procedure.
A year after undergoing the gastric sleeve operation, Leana has lost 98 pounds.
"I now have energy, I know how to eat to fuel my body, and I see results."
These before and after photos and stories are powerful reminders of the incredible transformations that can occur when you take control of their health and well-being. Even though gastric sleeve surgery is a significant step, it is only part of your weight-loss journey. Lifestyle changes that include nutritious eating and regular exercise will help you maintain a healthy weight for years.
During your consultation, your bariatric surgeon will determine whether a gastric sleeve or another procedure (such as mini gastric bypass) is appropriate for you.
If you are interested in improving your health through sustainable, long-term weight loss, please request a consultation or call us at (888) 278-7952 to learn more about how gastric sleeve surgery can help you.