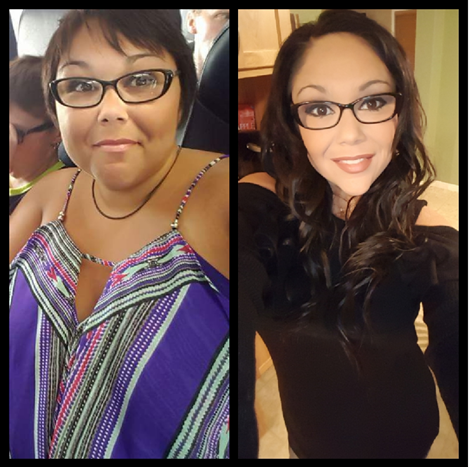 I had my second pregnancy in July 2015 after which I did not lose any weight. I was 266 pounds and everyday things became harder for me to do, I was tired and depressed. I couldn't do a lot of things with my kids and I felt I was missing out on a life I was supposed have. Instead of living I was just existing. There were two instances that I remember that told me I had to do something – the first was when I took my kids sledding and I couldn't make it up the hill more than a couple of times; the second was when we were at Wonderland, I was stuck on a ride and had to get the man beside me to unbuckle the seatbelt for me. That is when I knew a change had to be made.
I was really interested in the lap band but after researching and speaking with the SmartShape Surgeon, I decided that the sleeve was the best fit for my specific goals.
I chose SmartShape because everyone I spoke to at the office was professional and very helpful at explaining what the process was. And having direct contact with a Surgeon was also very helpful, and he was very kind.
At the beginning I was unsure of how everything was supposed to go and the nurses where very helpful when I called in to ask questions.
I recommended everyone I know to go to the SmartShape Centre. They were all amazing and took very good care of me while I was there. Just want to say thank you for the experience and the kindness that everyone showed me.
If you'd like to learn how SmartShape can help you find your path to permanent weight loss, call one of our Program Advisors today at (888) 278-7952 or connect online at https://www.smartshape.ca/connect-today/
The information provided in this Newsletter is for informational purpose only and is not professional medical advice, diagnosis, treatment or care, nor is it intended to be a substitute. Therefore always seek the advice of a physician or other qualified health provider properly licensed to practice medicine or general health care in your jurisdiction concerning any questions you may have regarding any information obtained from this Newsletter and any medical condition you believe may be relevant to you or to someone else.
 *Results may vary between individuals and depending on type of surgery received. References can be provided upon request.