While researching weight loss surgery in Ontario, it's important to ensure your procedure will be performed at an accredited facility. SmartShape's weight loss surgeries are performed at Clearpoint Surgical Toronto | Wynford Drive in Toronto. Our accredited Toronto facility performs a wide range of surgical procedures and non-surgical procedures for patients throughout Canada. This includes weight loss surgery by SmartShape's experienced bariatric team.
Our team utilizes the latest techniques, specially designed bariatric surgical equipment, and highly sophisticated patient monitoring systems to perform effective weight loss procedures in Toronto, including the Gastric Sleeve, Mini Gastric Bypass, Lap-Band / gastric band, and revision surgery Our Toronto facility meets all quality standards established provincially by each College of Physicians and Surgeons, and is a fully accredited facility by the Canadian Association of Accreditation of Ambulatory Surgery Facilities (CAAASF). It is centrally located in Don Mills and accessible to major highways.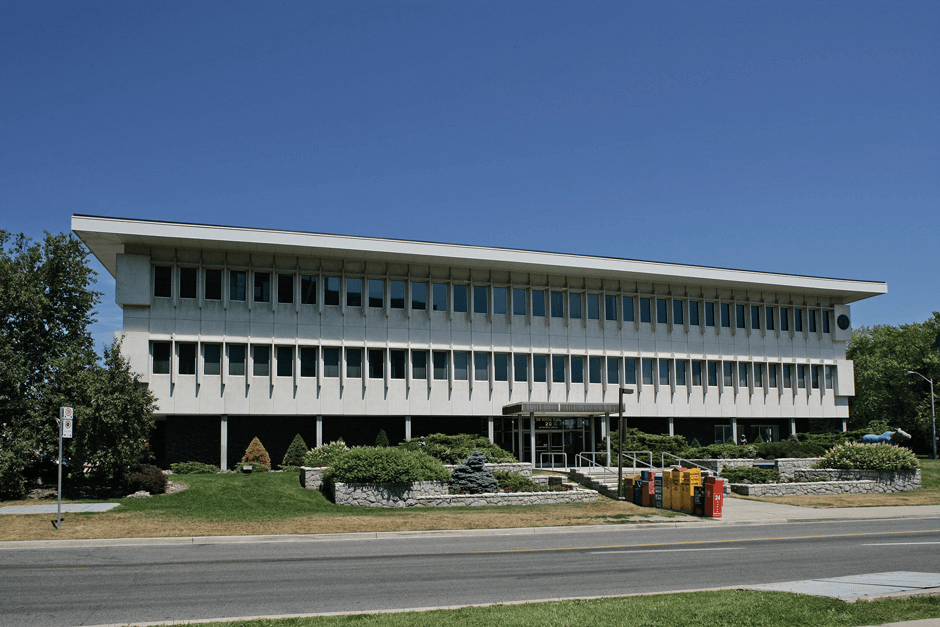 What Weight Loss Procedures Are Offered in Toronto?
Gastric Sleeve Surgery
The Gastric Sleeve allows you to lose weight by helping to control portion size. Not only will you eat less but you will also feel full sooner. The food you eat passes through the digestive tract in the usual manner, allowing it to be fully absorbed in the body. Digestion and absorption of food and nutrients is not changed.
Read More: Is Bariatric Surgery Right for Me?
Mini Gastric Bypass Surgery
The Mini Gastric Bypass procedure was developed in 1997 with the goal of duplicating the excellent weight loss results of traditional gastric bypass surgery while simplifying the procedure, shortening operating times and reducing complications. As tracking research data has accumulated, the Mini Gastric Bypass procedure has gained popularity as the modern alternative to traditional gastric bypass surgery –– excellent results, a simpler, more streamlined procedure and reduced overall complication rates.
Read More: How Will My Life Change After the Mini Gastric Bypass Surgery?
Lap-Band Surgery
The Lap-Band / gastric band works by allowing you to feel satisfied with smaller portions of food. The Lap-Band is placed around the upper part of the stomach. This creates a small pouch that fills with each bite of solid food that is eaten. Signals are sent to the brain, which responds by thinking the entire stomach is full. Food moves into the lower, larger part of the stomach at a controlled rate and is digested and absorbed unchanged from the way it was prior to the procedure. Even though you're eating less, you will feel satisfied and no longer hungry.
Read More: 10 Myths About the Lap-Band & Weight Loss Surgery
Learn More About the Weight Loss Surgery at Our Bariatric Clinic in Toronto, Ontario
If diet and exercise haven't worked for you, the mini gastric bypass surgery gastric sleeve or gastric band/Lap-Band™, might be the weight loss solution you need to sustainably lose weight and regain your health and confidence.
Book a free weight loss consultation with one of our experienced bariatric surgeons to learn more and discover which weight loss procedure may be the best choice for you. SmartShape is uniquely dedicated to our patients' success, which is why all patients have access to our AfterCare Success Team of registered dietitians, registered nurses, and experienced weight loss surgeons for five years after their surgery. The AfterCare team will provide the advice, guidance, and support you need to navigate challenges and lose weight.
You can achieve sustainable and long-lasting weight loss with SmartShape in Ontario, Canada. We've worked with thousands of Canadian women and men across the country to help them lose excess weight and reach their health goals.
Are you ready to learn more about weight loss surgery options at our bariatric clinic in Toronto, such as the  mini gastric bypass surgery, gastric sleeve, or gastric band / Lap-Band™? Read our patient success stories and book a free virtual consultation with one of our weight loss surgeons to learn how weight loss surgery can transform your life.